My Studio
I specialize in figurative and portrait art, building on a four thousand year tradition of visually reflecting what it means to be human.   It is often easy to take for granted that we are living with the same hopes, dreams, and fears that people faced thousands of years ago. Figurative art is the visual connection to my ancestry. I connect with ancient artists through the empathy of self-recognition in their drawings and paintings.  I believe it is that connection that continues to make figurative art thrive today.  My goal is to create work that reminds the viewer of the awesome beauty that we take for granted–ourselves.
My preferred mediums are sculpture in clay and bronze; drawings in graphite and charcoal; paintings in watercolor, gouache, and oil.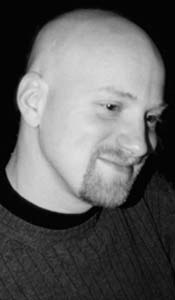 People have a wonderful way of personifying objects, whether they are clouds, trees, or machines. I see faces, hands, and bodies in non-human objects all around me. At what point when we look at an image do we recognize it as human? At what point when looking at the image of another do we see the reflection of ourselves? My current works are demonstrations of that transition, where an ambiguous line become an eye, where a white triangle becomes the highlight on a shoulder, where out of a square block emerges a face.
All art is an abstraction.  It is just a matter where on the continuum we wish to transition from replication to expression.
You are not here merely to make a living. You are here in order to enable the world to live more amply, with greater vision, with a finer spirit of hope and achievement. You are here to enrich the world, and you impoverish yourself if you forget that errand.

— Woodrow Wilson.
C.V
Memberships
Education
Northwest Christian University, M.B.A (2006)
University of Oregon, B.F.A (1997)